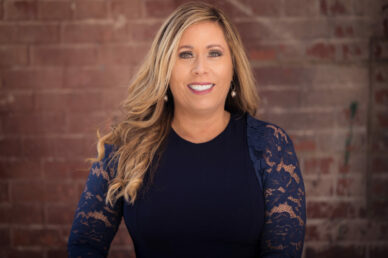 Chief Operations Officer
Her work history incorporates K-16 education, workforce development, and affordable housing initiatives to advance economic development efforts, working in the margins of programs and policies to promote economic parity for children, young adults, underserved adults, transitioning military members, and military spouses. Trina served as director of workforce and economic development for a county of governments in eastern New Mexico, a director of workforce development for a community college district, an assistant dean for social sciences, accounting-economics, professional technical programs, and STEM initiatives for a community college, and has 10+ years' experience as a college and university adjunct instructor. As a director of a quasi-school and workforce center, she drove the development of a comprehensive education and workforce one stop system for out of school youth that served as a DOL/DOE model for systems integration, leveraged funding, and significant public-private investment. Prior, she served as a parole hearings officer, corrections internal affairs investigator, and an undercover liquor control inspector. She's presented at numerous national and state conferences and continues to advise for the Institute of Intergovernmental Research National Gang Center initiatives.
Trina earned a Master of Public Administration & Policy from Portland State University and a PhD in (organizational) leadership studies from Gonzaga University along with certifications in change management and lean process improvement. She's currently writing a middle grade travel book. Trina and her husband, Rasheed, have 4 children and 4 grandsons ranging from 7 years old to 6 months. Together, they co-founded C-Suite Executive Solutions, a fractional consulting business aimed operationalizing diversity, equity, and inclusion into the fabric of organizational operations.