Ready, Set, Learn Back-To-School Celebration
DCI serves over 300 students by providing new school supplies, masks, and books for the upcoming fall semester!
The rhythms of returning to school, especially back-to-school shopping, help to prepare every student for the return to the classroom. The smell of a new backpack and the clean slate of a fresh notebook hold so much promise of what is to come in the new year ahead. 
Because this is such an important annual rite of passage, DCI and some incredible community partners came together to ensure that every student has the supplies they need to feel prepared and confident not just on the first day of school, but on the first day back to in-person learning as well.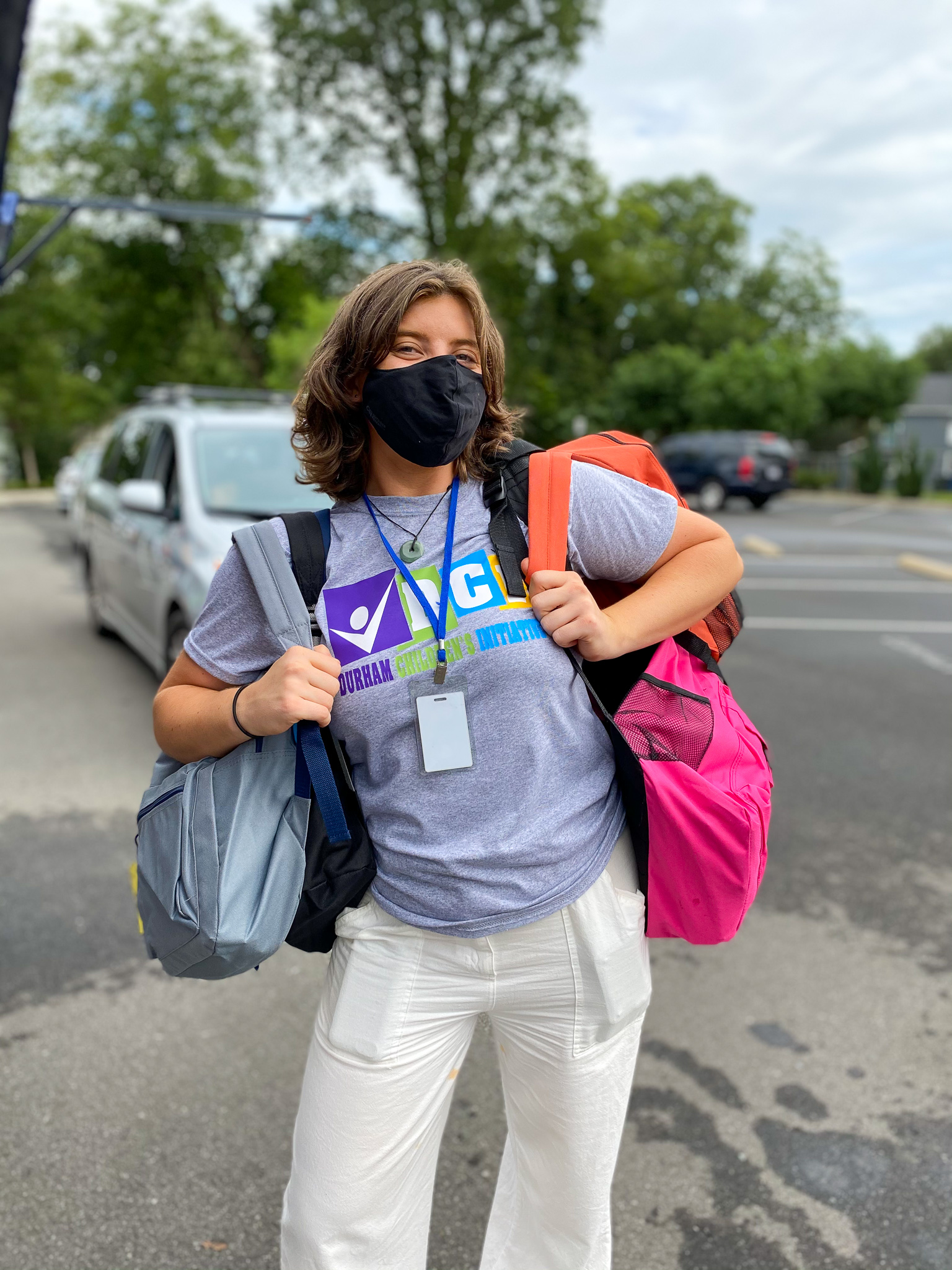 Duke Alumni of the Triangle, CAPTRUST Community Foundation, Creekside Cares, and Summit Church all banded together to donate school supplies for DCI students. Students were able to drive through the event to choose between over 350 books provided by Book Harvest to add to their home libraries and a large selection of backpacks stuffed with school supplies provided by our partners and community members. Volunteers helped to distribute supplies and assisted students in making decisions that will best suit their grade level and needs. 
Without the amazing support of our community members, volunteers, and partners, none of this would have been possible. We can't wait to see what this year holds for our community!