DCI Welcomes Our New Academic Coaches!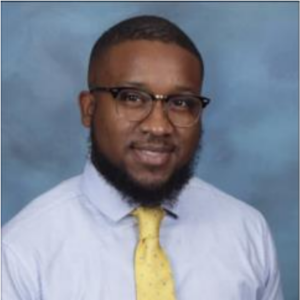 Cameron Hall 
Hi, I'm Cameron Hall, and I'm proud to serve as an Academic Coach with DCI. This past year I taught Social Studies at Global Scholars Academy. I'm currently working as an Instructional Assistant in the Exceptional Children's department at Hillside High School. I graduated from North Carolina Central University with a degree in Psychology where I'm also pursuing my Master's degree. In my spare time, I enjoy spending time with my family, playing basketball, and playing with my dog.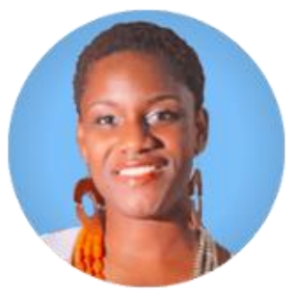 Kala Hinnant 
Kala Hinnant, a native of Durham, NC, has a background in education, psychology and arts. She received a Bachelor of Science in Psychology and Bachelor of Arts in Theatre Arts Acting from Purdue University. Upon returning to North Carolina, she worked for Cabarrus and Wake County Public Schools. She transitioned back to Durham and worked for Durham Children's Initiative as a STEM Summer Camp educator and Academic Coach. She also worked as a Resident Advocate Coordinator for the Reinvestment Partners Hotel to Home program implementing social justice in the Durham community. In addition to being an educator and director of
theatre, Kala also has performed locally at many social and political events in North Carolina. Currently she is focusing her innovative and educational skills in academic coaching, while aiding in the academic development of students in Durham.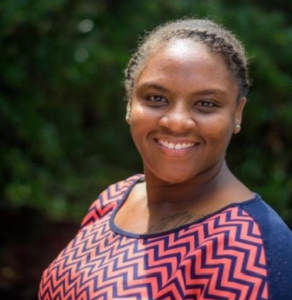 Zenovia Hogue
My name is Zenovia Hogue and I'm from Asheville, NC. I received a bachelors in Psychology from Guilford College and a masters in Mental Health Counseling from North Carolina Central University. Overall, I have 12 years of experience
supporting students in their academic and personal development and have a passion to continue that work. In my down time, I'm a huge sports fan and an avid Duke basketball fan. I also love to read and travel as much as possible.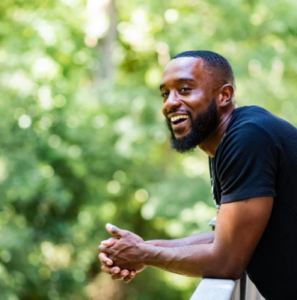 Arvetra Domonic Jones
Arvetra Domonic Jones is an established songwriter, music producer, and former Division I athlete. Arvetra Domonic resides in Durham, North Carolina. He has a bachelor's degree in Sociology from Saint Augustine's University in Raleigh, North Carolina; He also holds a master's degree in Social Work from North Carolina Central University. Quote from Arvetra D: "For things to change, we must change; For things to get better, we must get better"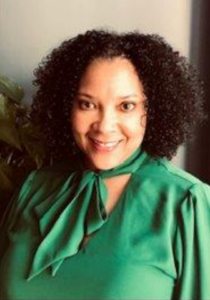 Vikki Leathers
Vikki Leathers has a varied career in education with more than 20 years of experience working with children of all ages. As a college student, she assisted in daycare centers then began her teaching career as a student teacher at Hillside High School-the first year the new school building opened in 1995. Since then, she has taught English II and African American Literature at Jordan High School, 8th grade ELA at Shepard IB Middle School, and was an Interventionist at Pearsontown Elementary School prior to joining DCI. In addition to her work as a teacher, she has been a faculty advisor for several student organizations including E.N.C.O.R.E. at Jordan High School, Poetry Club at Shepard, and Sister-to-Sister at Pearsontown. Before working as an Interventionist at Pearsontown, Vikki was the Data Manager and Records Specialist at Pearsontown for 5 years. She transitioned back to teaching three years ago. She is a proud graduate of Southern Illinois University in Carbondale, Illinois and North Carolina Central University in Durham, North Carolina. Vikki moved from her hometown of St. Louis, Missouri to Durham
25 years ago. She is married and has three children who attended Durham Public Schools. Vikki loves to write poetry, paint, and create arts and crafts. She also loves to learn new things and is often enrolled in a class or teaching herself a new skill by watching Youtube videos and engaging in some good 'ole trial and error.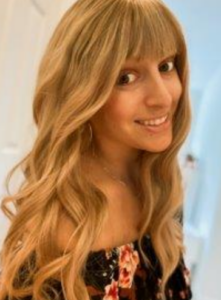 Irene Manoussos
Hey there! My name is Irene Manoussos. I'm from New York and I've been a middle school teacher for over 6 years. I have predominantly taught English to special education students and have experience teaching history to general education students. I also teach yoga, meditation, and mindfulness to both children and adults. I'm very passionate about teaching the "whole" child and ensuring they have the necessary tools to live a healthy and wholesome life. In my spare time I enjoy hanging with my puppy, going on hikes, and traveling.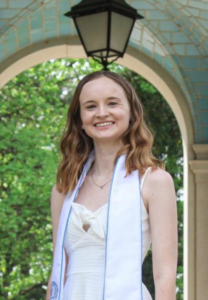 Jamie Povich
I recently graduated from UNC Chapel Hill with a degree in Psychology and Human Development and Family Studies. I am currently taking a gap year before returning to graduate school to pursue counseling in the mental health setting. I have worked with children for several years now from nannying to being a camp counselor at Marbles in Raleigh. I want to expand my experience with diverse populations. In my free time, I love going on walks, watching movies, doing arts and crafts, and playing with my puppy!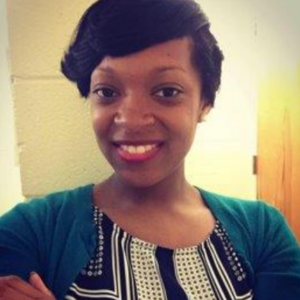 Najah Radford
I am a native of Durham, NC born and raised. I attended NCCU, where I obtained a Bachelor of Science degree in Family and Consumer Science with a concentration in Family Counseling and Child Development. I also earned
a Minor in Foreign Language concentrating in Spanish. In the spring of 2012, I was initiated into the Alpha Chi Chapter of Alpha Kappa Alpha Sorority Inc. at NCCU where I served as the chapter's and National Pan Hellenic Council secretary. I later went on to attend graduate school at the University of North Carolina at Charlotte to obtain a Masters of Arts in Teaching degree concentrating in Elementary Education. I am a highly enthusiastic, talented, and experienced professional with eight years of teaching experience,
coordinating and implementing diverse community projects. Additionally, I have served as a lead and substitute teacher as well as a teacher assistant in various schools and districts. Thank you for giving me this opportunity to work with you all. Looking forward to this school year.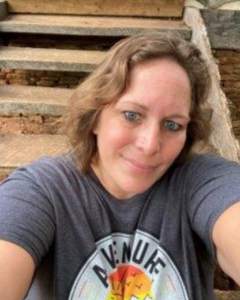 Rebecca Rees
My name is Rebecca Rees. I have lived North Carolina for 13 years. I graduated from NCCU in 2018. I am beginning my second year as a Durham resident and my 3rd as a DPS employee. I have two grown children who live on their own. I have a 15-month Grandson who has a plethora of health
concerns, yet he is such a fighter. I am a new proud mommy of two 3 legged kitties who were literally born together at birth; they had a surgery to be separated hence why they each now have only 3 legs. I love camping, which is where you catch me any 3 day or more break from school or just road tripping
with my boyfriend. Neither of us like to sit still so we are on the move as often as our schedule allows! (Don't worry the kitties love to travel too, or they
stay home and get spoiled by my daughter's friend lol) Looking forward to my second year as an Academic Coach with this amazing organization!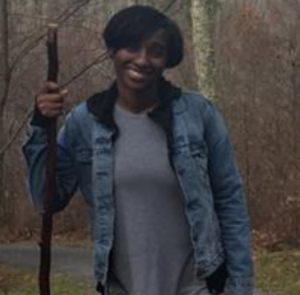 Iesha Robinson
Hello, I am Iesha Robinson. I have a Bachelor's Degree in Middle Grades Education from Appalachian State and a Master's Degree in School Counseling from NC A&T State. Currently, I am a proud high school counselor in Alamance County. In the past, I have been a middle school teacher, academic coach for Duke Summer Session, and Evening Coordinator at Elon University. I have a true passion for working with students and their families. I'm excited about being a part of the Durham Children's Initiative Family. I am looking forward to working with you this school year!