Meet Representative Graig Meyer
Graig Meyer is currently the North Carolina State Representative for Orange and Caswell counties. Before this, he represented Durham for 6 years and spent 16 years as a social worker in North Carolina public schools. Because of his focus on education and support of the Durham community, Representative Meyer connected with the East Durham Children's Initiative and Partners for Youth Opportunity prior to our merger, and has continued to be an incredible supporter of our work since. 

When asked what inspired him to get involved with DCI, Representative Meyer said that what he "always liked [about] working with the folks at Durham Children's Initiative is that it's not all about what you can do for us, it's what can you do for the community." He addresses DCI's focus on using an asset-based lens to empower our community members to reach their full potential and agrees that this is of the utmost importance. It is this deep alignment with DCI's mission and goals that encourages Representative Meyer to support the Durham community through important legislation.

"I think, especially coming out of this COVID year, it's critically important that we continue to support those organizations that are going to help our kids move along their learning trajectory after having a year of interrupted instruction." Representative Meyer was instrumental in the ELISS grant, North Carolina's primary grant for supporting out-of-school programming. DCI has been one of the proud recipients of this competitive grant and have used its funding to power our academic coaching program that's been helping to prevent learning loss during the time of COVID-19.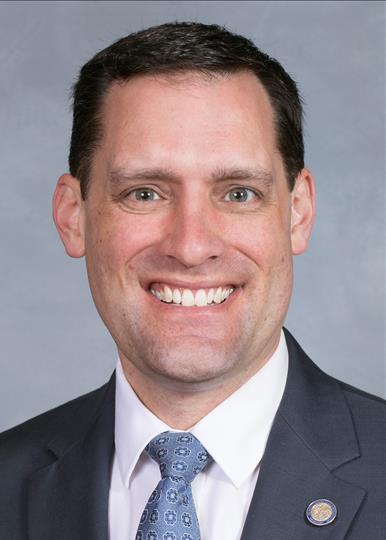 As we continue to use this to support our students and families through the COVID-19 pandemic, Representative Meyer stands with us. He argues that "because of COVID's impact on youth over the last year, we really need to be clear about focusing policy and resources on how we're addressing youth development over the next 3-5 years… Kids are going to need help to make up for interrupted instruction and learning loss – they're also going to need support to navigate the impact on their social emotional development that the last year has had and to connect them to community." He believes that this is our chance not to simply get things back to normal, but to make them better than normal and set a new standard. He believes that DCI has "really great opportunities to lead in that work and to tell us how we can rebuild."

"The time is right for us to come out of this and not just go back to the way we used to do things but to do things in a way that kids say works for them." We agree wholeheartedly with Representative Meyer in this sentiment and are looking forward to building a better future for our community together.