This summer, DCI is proud to be collaborating with Lakewood YMCA for Camp High Hopes! This fully subsidized camp opportunity offers students high quality classes to combat learning loss while including all of the summer fun involved in a typical camp.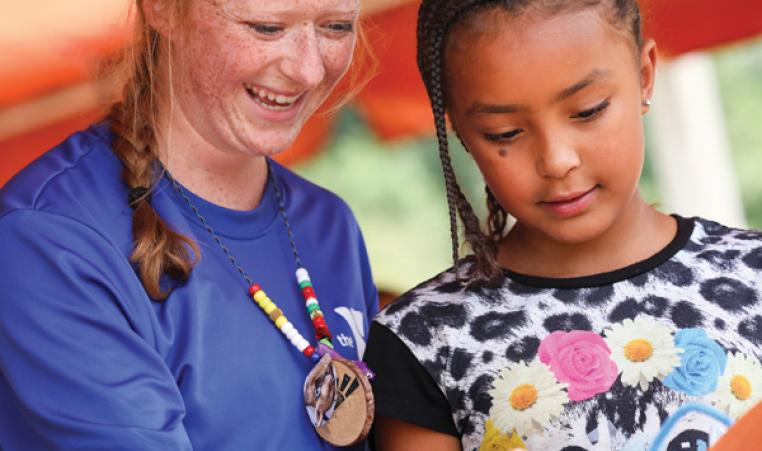 Camp High Hopes offers exciting opportunities for student of all ages. YMCA's youngest early childhood students are exposed to kindergarten readiness activities that will best prepare them for the next stage of their education. Teachers assess students at the beginning and end of each camp session to track how students improve over time and to measure their kindergarten readiness level. Meanwhile, high school students in their final years of camp eligibility take part in the YMCA's Campers In Leadership Training (CILT) program, which offers students leadership positions and allows them to help lead the classes and events that they experienced as a younger camper. 
While Camp High Hopes main focus is on education and kindergarten readiness, it also teaches students important life skills such as water safety and CPR. The YMCA's Safety Around Water (SAW) program allows campers time in the pool three days per week while teaching students of all ages way to protect themselves and stay safe around all bodies of water. This exciting curriculum includes swimming lessons, CPR training, and tips about what to do if you see that someone is drowning. 
Durham Children's Initiative is excited to be able to partner with Lakewood YMCA in this way. To learn more about Camp High Hopes and all of the other exciting things going on at Lakewood YMCA, please click here to visit their website.